About John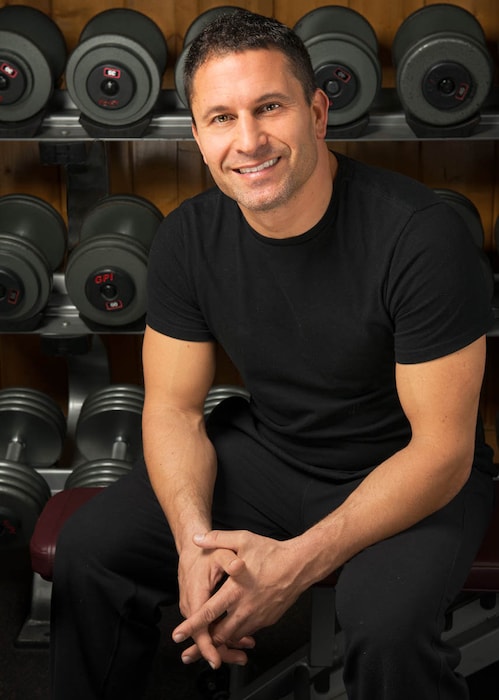 Welcome. My name is John Erickson, I'm a nutritionist and trainer with over 18 years of unique experience (since 1999) working as a specialist in meal preparation and portion control. I worked as a dietitian serving food inside a 300-bed hospital and I ran the kitchen operations for the popular Zone Diet delivery service, which was responsible for feeding 5,000 people per day, including many celebrities and professional athletes.
Being trained unconventionally gave me a unique perspective and a strong desire to change the status quo. Instead of focusing on the calories you eat in a day, my method tracks the carbohydrates you consume at each meal. Regulating your carbohydrate intake is the central premise of the Core Fat Loss plan because your brain runs on carbohydrates the same way a car runs on gas. Your carbohydrate intake must be controlled 24 hours per day to burn fat, increase muscle metabolism, and to enhance brain function.
The Core Fat Loss plan promotes self-sufficiency and gives you a chance at controlling your own outcomes in life through balanced nutrition. My approach has become a household treasure for thousands of Americans because it serves as a path towards self-perfection, and it's as easy as red, white, and blue!
I currently work at Core Dynamics Gym, located in the heart of the Hampton's, Long Island, New York. At Core Dynamics Gym, we help people get fit, stay young, and be happy by applying the most cutting-edge diet and exercise techniques available.
CERTIFICATIONS

Certified 40/30/30 Nutritionist, 1999

Certified Zone Diet Instructor, 2002

NASM (National Academy of Sports Medicine)

NFPT (National Federation of Professional Trainers)

FMS (Functional Movement Systems)

TRX (Suspension Training)

EXPERIENCE

Nutritionist and Trainer, Core Dynamics Gym – Water Mill, N.Y.

Nutritionist and Trainer, Living Well Medical Spa – Hauppauge, N.Y.

Head Zone Diet Nutritionist for the original Zone Diet Delivery Service -New York, Chicago, and Los Angeles

Supervisor dietary department, Central Suffolk Hospital – Riverhead, N. Y.

Sports Nutritionist, Ross School Tennis Academy – East Hampton, N.Y.

Nutritionist for the West Hampton Hurricanes football team

Director of the Parisi Speed School, Setauket, N.Y.

Author of 15 nutrition/diet/fitness books

Creator of the CoreDiets Gram Counting method

Author for New Living Magazine

Special guest Nutritionist on "The Culinary Experience" with chef Michael Mosolino

Featured on 106.1 WBLI morning show Featured nutritionist, In Style Magazine

Guest lecturer at the Fight Breast Cancer for Women at South Hampton High School