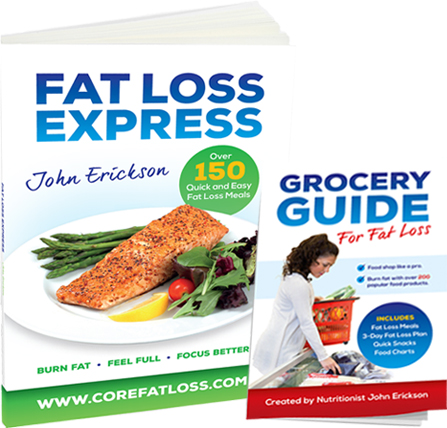 Burn Fat Anywhere
The Fat Loss kit has everything you need to get started right away. The Grocery Guide shows you which name-brand food products to purchase from the supermarket, the Fat Loss Express book shows you how to balance your meals at home, and the Restaurant Guide shows you what to order when dining at your favorite restaurants.
Red, White and Blue - No Fat on You!
For simplicity, the Core Fat Loss plan is based on a red, white, and blue color coding system. Red represents protein, white stands for carbohydrates, and blue depicts fat. To create a core-balanced meal, simply choose one food choice from each category. It's a easy as red white and blue.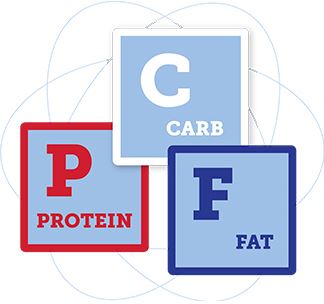 Diet Jail Kit
Diet Jail is for people who cannot handle the outside world, which is full of food cravings and unhealthy eating opportunities. Diet Jail tracks the number of carbohydrates you eat at each meal, as measured in grams. Read more...
Benefits of Becoming a Core Dieter
Core Dieters have the advantage of knowing what to eat in all situations. Whether you are home-cooking, restaurant eating or supermarket shopping, you will get an education about food that will last a lifetime.
What You Get with Membership
Get Started

View a simple 5-day menu plan to start burning fat your very next meal.

150+ Fat Loss Meals

Access hundreds of signature fat loss recipes that are simple-to-make, plentiful, and delicious.

Grocery Guide

Lose weight with your favorite brands. The Grocery Guide showcases over 200 food products and teaches you how to incorporate them into a fat loss diet.
Restaurant Guide

Whether you are food shopping, home-cooking or dining out, the Core Fat Loss plan will show you how to burn fat anywhere.

Fitness Training

As a nutritionist and trainer rolled into one, John Erickson shows you how to perform all the essential core training exercises.

Support & Guidance

Core Dieters enjoy getting their questioned answered directly from John Erickson, the creator of the Core Fat Loss plan. By comparison, commercial diets put you in contact with a customer service representative.
Core Fat Loss is the fuel of choice for Jessica Allen to help her become the winner of the women's Long Island Marathon for the third straight year.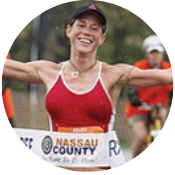 Jessica Allen
Meet John

John Erickson is a 40/30/30 nutritionist by trade with over 18 years of unique experience (since 1999) specializing in diet food preparation and portion control.

40/30/30 Nutritionists are unique in having the idea food effects the biochemistry of your bloodstream, which controls everything from fat loss to mental focus.

John promotes self-sufficiency and gives you a chance at controlling your own outcomes in life through balanced nutrition.

John's approach has become a household treasure for thousands of Americans because it serves as a path towards self-perfection.

Best of all, it's as easy as red, white, and blue! John Erickson currently work at Core Dynamics Gym, located in the heart of the Hampton's, Long Island, New York.
Do It the Core Way
$25.

00

Beginner

---

The 30-day beginner Fat Loss program includes a 10-point diet evaluation, a review of your food journal, personal guidance and support, and access to the level 1 on-line skills test.

Learn More

$65.

00

Intermediate

---

The intermediate plan increases your length of commitment to the Fat Loss program to 3 months, comes with a Grocery Guide (at no extra charge) and makes you eligible for the level 2 certification test.

Learn More

$240.

00

Advanced

---

Commit to a year and receive a Core Fat Loss kit (at no extra charge), and be granted access to the level 3 certification test. The Core Fat Loss Certification system is for both beginners and professionals.

Learn More